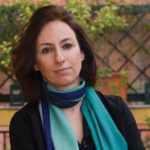 Marta earned her law degree from the University of Bari, magna cum laude, in 1990 and qualified as a lawyer in 1996.
Marta worked in leading law firms in Italy and in 1996 at Simmons & Simmons in London. From 1999 she was appointed Partner responsible for the litigation and IP department of Simmons & Simmons, Rome, and then became Of Counsel at Gianni Origoni Grippo & Partners in association with Linklaters.
Marta is an international lawyer specialised in commercial and IP law, with a focus on domestic and international litigation and arbitration, in particular in the following industrial fields: pharmaceuticals, IT, consumer goods, financial services and banking.
Email: m.fusco@eunomiastudio.it